Remote Unattended Stations
What You'll Need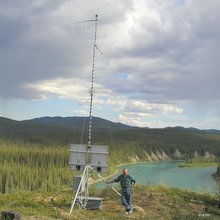 Use this proven method to continually monitor your animals for weeks or months at a time.
By using a receiver with datalogging capability, you'll know exactly which animal was within range of your station, and when. Retreive your data with your PC at the site, our your data can be transmitted right to the internet by using our Remote Data Platform (RDP).
For unattended operation beyond three days, use a 12 volt DC power supply with one or more marine deep cycle batteries, housed in a rain and moisture proof enclosure. We've heard of Knack boxes, fiberglass coolers, and ice chests being used.
You can calculate the size and number of batteries – in total ampere hours - needed to support your system. The receiver will draw .21 amps current, so an 80 amp hour battery, for example, will power the receiver for 380 hours (80 ampere hours / .21 amperes = 380 hours).
For operation of several weeks or more, order a regulated Solar Panel with mounting bracket, PN 14975 (you supply a steel mounting pipe). The panel will act as a trickle charger for the batteries.
What You'll Need
Select a Transmitter
Look for a small and lightweight transmitter model with an appropriate attachment type.
Select a Receiver
Look for a compact and lightweight telemetry receiver model.
Select an Antenna
Usually, two or more Yagi antennas, or a single dipole antenna, are attached to an anchored antenna mast made of aluminum or steel pipe. An antenna signal switchbox is also needed. You will supply your own steel pipe for an antenna mast. Order the antenna mounting kit, PN 13588, for each Yagi antenna you plan to install (fits up to a 6 cm OD mast pipe).
3 Items Added to Your Quote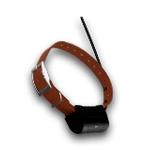 What's next? You can provide more details like quantity, requirements and notes in your Quote Builder, as well as edit and share your quote.