Mobile
What You'll Need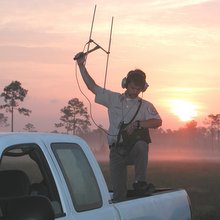 If you can drive or boat in, you can mobile track. You can use a simple hand held antenna, but to increase range, use a larger antenna mounted on a mast.
We supply complete stacked array systems: Null, Peak, and Null-Peak. These systems double the antenna gain and increase your field range, by using two antennas instead of one. The Null System focuses the signal out ahead of the antenna, the Peak System in all directions, and the Null-Peak System allows you to switch between the two.
Each system includes a pair of 4 element Yagi antennas, a switchbox, cabling up to a 8m (25 ft) run, and an antenna mounting kit. The system part number depends on the type and frequency range you will be using.
For presence/absence studies, a non-directional dipole antenna can be used instead of a Yagi.
NOTE: you will need to supply your own antenna vertical mast using steel or aluminum pipe. Our mounting kit (supplied) will fit up to a 5 cm outside diameter pipe. A 1.5 meter Horizontal Mast Pipe, PN 12116, and a 30 cm square aluminum Compass Rose, PN 12908, are optionally available from ATS.
What You'll Need
The power of your mobile system comes from the increased range of your antenna array...
Select a Transmitter
The tradeoff is transmitter weight versus life.
Select a Receiver
Look for a compact and lightweight telemetry receiver model.
Select an Antenna
A simple mast mounted 4 element yagi will work well, but for increased range a null-peak system is available.
3 Items Added to Your Quote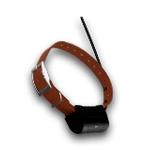 What's next? You can provide more details like quantity, requirements and notes in your Quote Builder, as well as edit and share your quote.