Coded Terrestrial Applications
If frequency allocation is an issue for your project, consider a coded system. Twenty or more transmitters will share a frequency, but each will have its own code.
ATS is the only manufacturer to offer a viable coded system for use in tracking wildlife on land. Although your ear cannot distinguish between these coded transmitters, a special receiver can. Using a keypad, you can select any ONE transmitter and track to the chosen animal. Or you can select ALL transmitters, and all animals within reception range will be displayed on the receiver.
Coded transmitters cost a little more, and operate for about 60% of the published life of standard transmitters.
What You'll Need
Select a Transmitter
Any model of our larger transmitters, whether collars, ear-tags, or implants, can be identified by our coding system; specify coded transmitters when ordering.
Select a Receiver
Logging capability has memory for 100,000 tag detections. You'll know exactly which animal was within range of your station, and when.
Select an Antenna and Accessories
Tracking is typically done in aircraft or a ground vehicle.
3 Items Added to Your Quote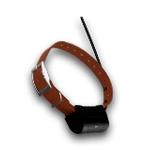 What's next? You can provide more details like quantity, requirements and notes in your Quote Builder, as well as edit and share your quote.